REVEAL + PRESERVE + RESTORE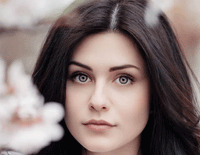 Introducing Liposomal CuroWhite™ (White Curcumin)
Turmerica LLC has developed wide range of skincare products using patent-pending White Curcumin known as CuroWhite™ and marketed globally including in the USA. We use many special Turmeric based extracts including CuroWhite™. Turmerica has exclusive rights to develop skincare products using CuroWhite™ which is available in multiple versions: Liposomal Liquid and Liposomal powder version and other water soluble and bioavailable versions for skin application and extended cure. We suggest you adopt this ritual on a daily basis for a deeper, more enriched self-care practice.
TOP 3 REASONS TO CHOOSE CURCUMA BEAUTY
REVEAL CLEAR SKIN
Our antimicrobial cleanser works at a cellular level to continually disrupt and prevent the growth of microorganisms. By creating an inhospitable environment for microorganisms like bacteria to exist.
PRESERVE HEALTHY SKIN
Packed with antioxidants, Curcuma Beauty is designed to prevent the damage by free radicals; the unstable molecules that can harm cellular structures.
RESTORE DAMAGED SKIN
The active ingredient in Curcuma Beauty serves as a natural anti-inflammatory to help heal damaged skin.
Curcumin for Beauty & Beyond
The Ideal Skincare Choice
The curcumin used in Turmerica LLC's Skin Care line provides an ideal alternative to current skincare products and therapies because of its safety profile even at high doses. The white and color-removed curcumin products we use in our products at the same time retaining all the beneficial properties of Turmeric and Curcumin. By Topical administration of curcumin one can directly deliver it to the affected tissue making it useful in treating skin-related disorders. In addition, it is utilized to manage superfluous hair, to improve skin tone and tan, as a skin lightening product, and as an anti-aging remedy. Our current product line and the products in the pipeline will solve a large number of issued and provide following benefits and solutions.